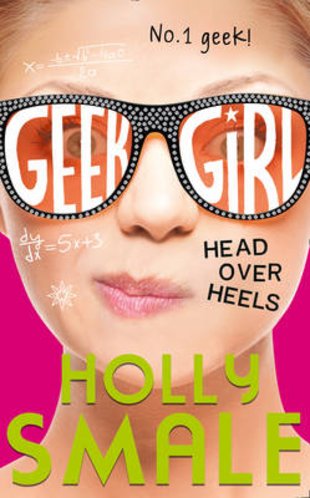 Look inside
Geek Girl #5: Head Over Heels
Facts and rules: that's geek. No rules, no logic: that's love. Can Harriet do romance and stay true to her geek-chic soul? (PS: we adore her whatever.) "My name is Harriet Manners and I will always be a geek." That's our favourite misfit's catchphrase. But now it's a contest between geekhood and broken hearts! Harriet is big on facts. (Duck-billed platypuses don't have stomachs. Etc.) Lists and rules are her thing, and she's got life all planned out. Plus, now she's met a cute guy. But since when did love follow rules…?
Fifth in this quirky series about a geek turned model
Geek Girl was the UK's bestselling YA book in 2013
It also won the 2014 Waterstones Children's Book Prize
"Guaranteed to get you laughing" – The Week Junior
#tile-favourite-authors
Who's reading this?
We want to read this book