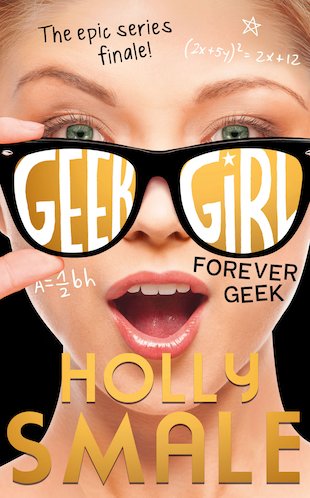 Look inside
Geek Girl #6: Forever Geek
A feelgood ciao (for now) to our GFF. Harriet's off Down Under – but will her life finally turn right side up? Harriet Manners has learned a LOT on her journey from most-hated student to most-wanted model. Such as: fame isn't a sure-fire route to popularity. Neither is making endless lists. And the people who love you don't actually expect you to change. They like you just as you are. So on the trip of a lifetime to Australia, Harriet's to-do lists are gone. The big question is: what now? Who to love – Jasper/Nick? What to do next? What to be? Fact: once a geek, always a geek. Right?
The final brilliant book in this mega-popular series
Geek Girl was the UK's bestselling YA book in 2013
It also won the 2014 Waterstones Children's Book Prize
"Guaranteed to get you laughing" – The Week Junior
#inspirational-reads
Who's reading this?
We want to read this book