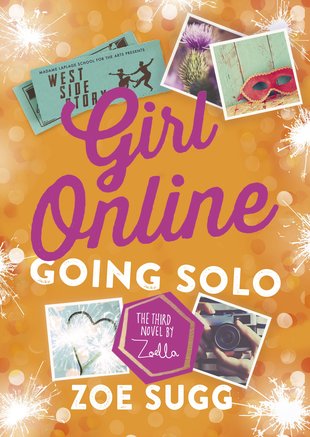 Look inside
Girl Online: Going Solo
All change! Penny's answering the age-old question: single or couple? What's more fun? Maybe you're wondering what happened to the gorgey Noah of Girl Online fame. Well, so is Penny. But a girl can only wonder for so long. Noah has gone off the radar after ending his world tour early. No calls, no texts, no news. It's time for Penny to move on. And how better than by visiting Megan's performing arts school? It's full of people and projects to take Penny's mind off things. Helping Elliot; meeting shy Posey – oh, and did we mention adorable Scots hottie Callum…? Fasten your seatbelt: Penny's solo flight might just be hitting some turbulence!
The gotta-have-it new hardback from vlog star Zoella
Girl Online was the top-selling debut novel of all time
Witty, heartwarming, romantic: a must-read for fans!
#1114-12years