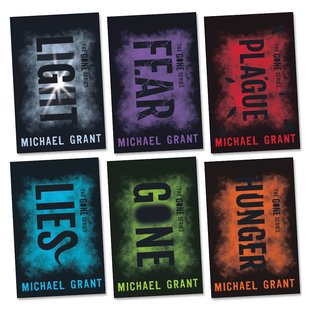 Look inside
Gone Pack x 6
More jolt than stepping barefoot on a livewire. With mutants crouching in the shadows. No-holds-barred horror fantasy a la Stephen King. One day, they're gone. All the adults – and all the answers. In the blink of an eye, the old world vanishes. Now the kids of Perdido Beach must survive alone. But what is the mysterious wall that has encircled the town? Why have some kids gained freaky powers? Total freedom isn't going to be a joyride. Terrible events are about to unfold… Mutants. Evil. Demonic powers. A series that slams right through you from the first word to the very last breath.
"A driving, torrential narrative that never lets up. This is great fiction. I love this book." Stephen King
This pack contains mature content more suitable for older readers.
#sci-fi-fantasy
#wbd-authors-17
#fantasy-reads-wbd
#gift-guide-teen-fantasy-adventure
#summer-18
#sum-18