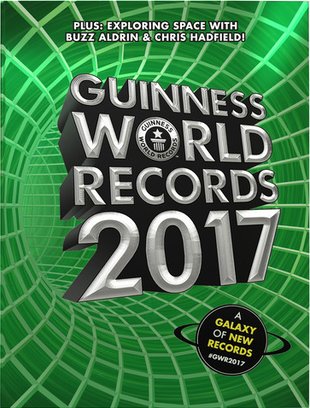 Look inside
Guinness World Records 2017
THE BOSS. Forget the puny imitators. This crush-your-foot-if-you-drop-it beast is the all-time daddy of trivia. THE place to check out all the must-know facts of the moment: how many tricks a cat can do in a minute, or how high a skateboard can fly. Feel inspired? Great – because this year there's a new section of challenges for YOU. Want to be a record-breaker? DO try them at home! (Or in the garden, gym or pool.) Can you grab a record-breaking spot in next year's book?
All-new edition of the world's bestselling record book
Mind-boggling records spanning thirteen cool categories
Incredible facts to inspire you and build your knowledge
Cool new section of fun challenges to try at home
#1114-12years
Who's reading this?
We want to read this book