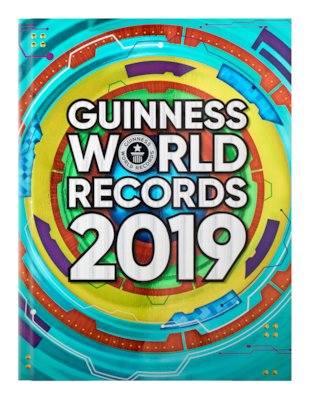 Look inside
Guinness World Records 2019
It's back. The Boss. Seriously – you know the score. The record book that holds its own world record. The one all the others try to copy. Thing is, it's always the same in that you know exactly what you're getting. (World-beating quality.) Yet it's always different: updated with red-hot, brand-new stuff! Discoveries. Inventions. Sporting feats. Animals. Photos. Facts. Figures. Stats. Not forgetting this year's special focus on Makers, boasting everything from a jet-powered go-kart to the jaw-dropping Millennium Falcon made of LEGO® bricks!
All-new edition of the world's bestselling record book
Thousands of mind-boggling records, photos and feats
Exciting new sections on Makers and Making History
Do Try This at Home section full of fun stuff to do
Who's reading this?
We want to read this book