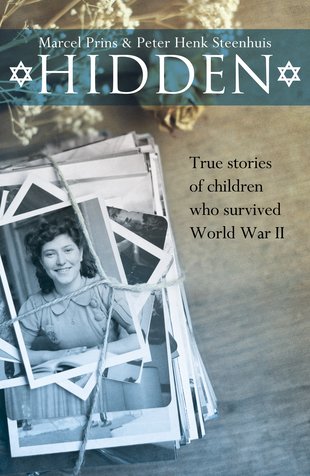 Look inside
Hidden: True Stories of Children Who Survived World War II
It's hard to get your head around, but Anne Frank was one of thousands. Now fourteen more Holocaust tales are finally told. If you've read Anne Frank's story, we bet you found yourself asking: how many other children were forced to hide from the Nazis? How and where did they hide? Did they get to stay with their families? Did they survive? Now fourteen children who hid and survived tell their stories in their very own words and photos. They speak of the kindness of others, the strength of the human spirit and the courage it took to stay alive.
Powerful Holocaust tales of children who hid to stay alive
True accounts collected by a top filmmaker and journalist
Fourteen tales with photos, a map, glossary and foreword
A vivid look at what it meant to be Jewish during

WWII
#holocaust-memorial-day
#warstories
#resolution-3-17
#10-for-10-17
#books-to-make-you-think-may-2018
Who's reading this?
We want to read this book