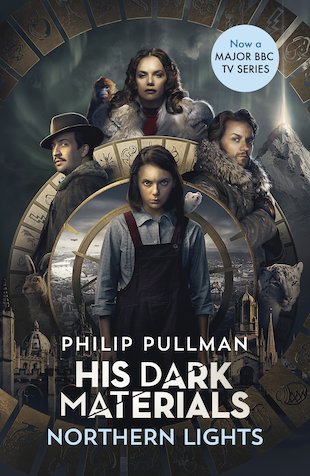 Look inside
His Dark Materials: Northern Lights x 6
We have selected Northern Lights as our 7-11 and Teen Book of the Month this November – a true classic full of the joys that reading can bring. Voted the best-loved Carnegie Medal winner of the past 70 years, the book that launched Philip Pullman to global fame will also be screened on BBC TV this Christmas.
Bursting with richness and marvels, it's a sweeping adventure that whisks children from the dreaming spires of Oxford into the Arctic wilderness, all within a fascinating alternative world subtly different from our own. It deals with important issues of family, friendship, self-discovery and the meaning and purpose of life. It fuses thrilling danger and vivid characters with life's great mysteries, helping children make the crucial step from middle-grade fiction to fully fledged readers of longer books, who are alive to the pleasures of reading. It's hugely ambitious and highly literary, yet also serves up all the nail-biting thrills any child could want. Essentially, this is the sort of book that once you've read it, you cannot imagine a world without it.
"Rarely, if ever, have readers been offered such a casket of wonders." Independent
"Once in a lifetime a children's author emerges who is so extraordinary that the imagination of generations is altered. Lewis Carroll, E Nesbit, CS Lewis and Tolkien were all of this cast. So too is Philip Pullman, whose Dark Materials trilogy will be devoured by anyone between eight and 80." The New Statesman
Supplied as a pack of six copies.