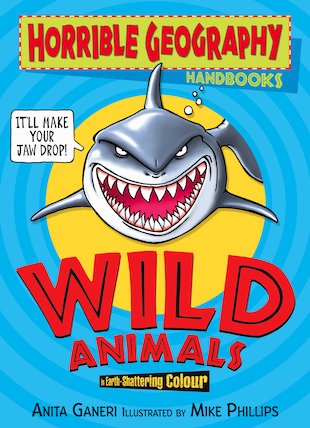 Look inside
Horrible Geography Handbooks: Wild Animals
A grunting, roaring, snarling book of claws, tails and jaws. Do YOU know how to survive when things get horrible?
Find out:
how to control a killer croc
why you shouldn't turn your back on a tiger
what to do if a shark swims into you
Stuffed with wild animal facts, life-saving survival tips and heart-stopping true stories, this is a book with BITE!