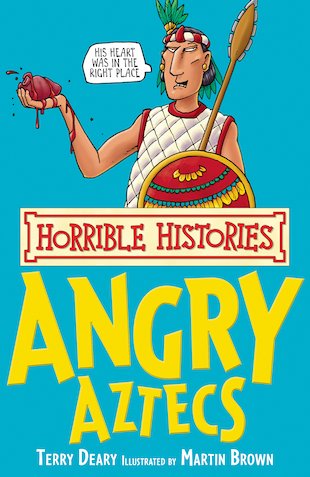 Look inside
Horrible Histories: Angry Aztecs (Classic Edition)
No more nice-guy nonsense about history. It's time to learn it the horrible way. Forget the yawnsome bits and check out the nasty bits. It's historically funny! Meet the Angry Aztecs: a Mexican tribe with a real knack for being totally gross. Gruesome gods. Seriously savage warriors. Terrible temples where freaky Aztec priests ripped out human hearts. Even their ball games came to a bloody end. This is history with extra nasty bits!
#horriblehistories-shopall
#horriblehistories-ancienttimes
Who's reading this?
We want to read this book