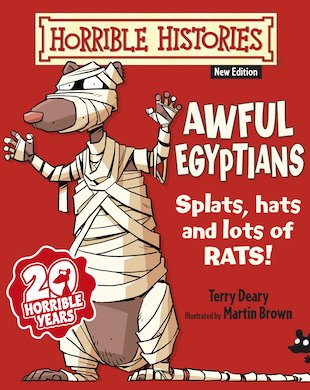 Look inside
Horrible Histories: Awful Egyptians
Fatter. Funnier. And with bigger pics. A new chunky edition: the same historical splattering of laughter, blood and gore. Potty pyramids. Groovy gods. Terrifying tombs. It's a history book to make you cry for your mummy! A yuckier look at what it was really like to live in Ancient Egypt. (Did you know they worshipped dung beetles who crawled around in poo?) Learn the truth about cool queen Cleo. Discover the freaky curse of King Tut. And find out what job the lucky 'Shepherd of the Royal Backside' had to do.
#horriblehistories-shopall
#horriblehistories-ancienttimes
Who's reading this?
We want to read this book