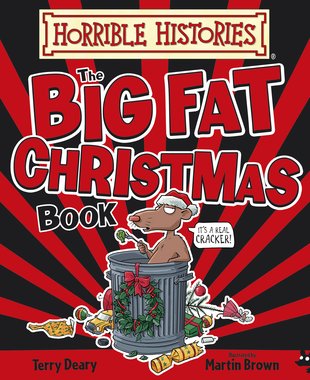 Look inside
Horrible Histories: Big Fat Christmas Book
Christmas spice and all things nice. Oops: did we really say that? We meant yucky Yule customs, terrible jokes and all things EVIL and DOOM. What do you do when you're sick of nice, fluffy festive fun? When soppy angels and carols have you gritting your teeth? Or when you want a funny Christmas break from the norm? You turn to Horrible Histories, of course. So here it is. The Big Fat Christmas Book. All the foul festive facts you always wanted to know. Plus: spooky festive stories. Rude pantomime songs. Revolting recipes. Big laughs. We wish you a very happy – um, horrible – Christmas!
A bumper book of Christmas fun in Horrible style!
From the star team of Terry Deary and Martin Brown
Full-colour pictures packed with disgusting delights
Foul facts, cruel Yule fun and spooky seasonal stories
#film-and-television
#horriblehistories-shopall
#gift-guide-xd-film-tv
#gift-guide-xd-bestsellers
#film-tv-november-17
Who's reading this?
We want to read this book