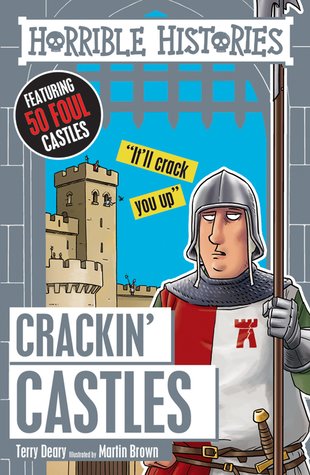 Look inside
Horrible Histories: Crackin' Castles
Strong, cool and good-looking. Nope, we don't mean you. We're talking castles! Back in the nasty past, every powerful person needed one. You know: a place to hole up when things got scary. Plus, a brilliant base for when you were attacking someone. Say hello to the ultimate powerhouse: easy to defend, hard to attack, and super cool to look at! (Even better, it proved you were stinking rich if you could afford to build one.) From towering turrets to dark dungeons, check out Britain's coolest castles. Plus – discover the sieges, treachery, danger and intrigue that went on inside them!
A brilliant guide to Britain's castles and their history
All the coolest castles, from Tintagel to Caernarfon
Horrid tales of adventure, danger, magic and war
Jokes, facts, humour and fun in classic Horrible style
Who's reading this?
We want to read this book