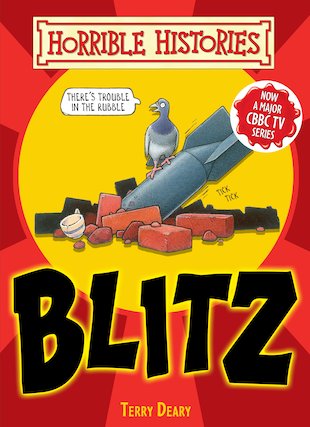 Look inside
Horrible Histories Handbooks: Blitz
In the Second World War, lucky kids like you didn't have to go and fight. You got to stay at home and enjoy years of being blitzed by bombs. Jolly good! And as the Blitzed Brits knew, leaving the loo seat up would stop your house being blown to smithereens. And of course, in the blackout, curried carrot nosh was the perfect way to keep seeing in the dark. Seventy years ago, everyone knew these horrible facts. Do you? Would YOU survive World War Two? A hilarious pocket-book of handy and horrible survival tips – all in ferocious full colour!
#horriblehistories-shopall
#horriblehistories-wartime
#wartime-reads-wbd
Who's reading this?
We want to read this book