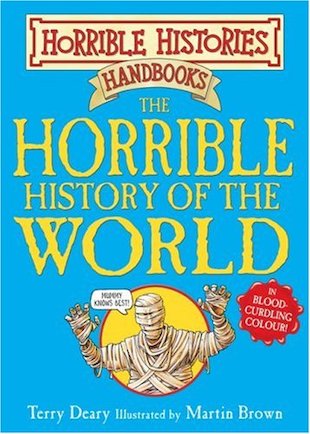 Look inside
Horrible Histories Handbooks: The Horrible History of the World
Every horrid bit of history you ever wanted to know – in a handy pocket-size. Now all the nasty bits are at your fingertips! From brain-nibbling Neanderthals to the terrifying 20th Century, discover heaps of horrid facts to make you laugh your socks off. Want to know: why Alexander the Great banned beards? What smelly sport the Samurai warriors played? Who tried to bump off her enemies with a cake made with poisoned bath-water? It's got all the wickedness of the world – with the gore and more!
#horriblehistories-shopall
Fun Stuff
Quizzes
Activities
Follow the puzzle to find out what each of the knights won in their tournament.
Who's reading this?