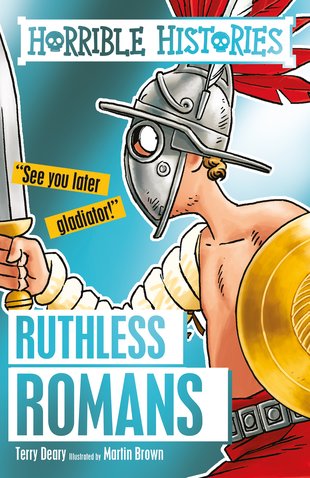 Look inside
Horrible Histories: Ruthless Romans
The classic bestseller – now with a nastier new look! No more boring nice-guy nonsense about history. It's time to learn it the horrible way. And where better than with the Romans – so revolting that they get not just one but TWOHorrible Histories books! (Check out Rotten Romans for the OTHER nasty bits.) Evil emperors, gory gladiator games, sorry slaves – and that's not the half of it. The ruthless Romans were so violent they killed people just for FUN. And if you upset them enough, they might even CRUCIFY you. Eeeek!!!
A bestselling original Horrible Histories classic
Packed with jokes, cartoons, quizzes and funny facts
Written in Terry Deary's brilliantly witty style
Over 25 million Horrible Histories books sold
Who's reading this?
We want to read this book