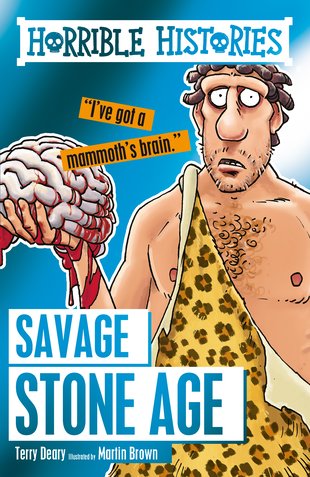 Look inside
Horrible Histories: Savage Stone Age
The classic bestseller – now with a nastier new look! No more boring nice-guy nonsense about history. It's time to learn it the horrible way. And now you can do it with the dudes who got there first: the Stone Age folk. Yup: this is horrible pre-history! You probably thought Stone Age people spent all their time rubbing sticks together to make fires. Not so! The savage Stone Age tribes knew loads of nasty ways to make history horribly exciting. They lived in caves, hunted wild animals and had table manners bad enough to make you sick. They also cut holes in their own skulls to cure headaches (ouch!), and wiped their bums with… Want to know? Read the book!
A bestselling original Horrible Histories classic
Packed with jokes, cartoons, quizzes and funny facts
Written in Terry Deary's brilliantly witty style
Over 25 million Horrible Histories books sold
Who's reading this?
We want to read this book