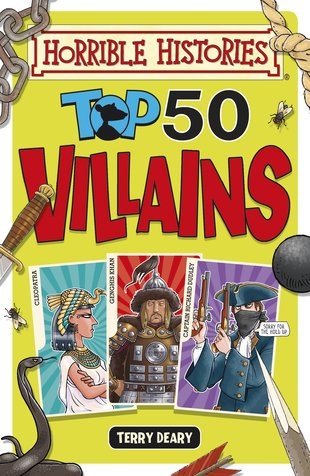 Look inside
Horrible Histories: Top 50 Villains
A laugh-out-loud rogues' gallery. Hide if you hear this lot coming! Who are the villains you should most avoid on a dark and stormy night? (Or any time, really.) Find out in this totally horrible book, packed full with foul facts, loathsome lists and vile villains! Who made flutes from the bones of his unlucky victims? Who escaped prison by locking a policeman in the cells? Who drowned his brother in a barrel of wine? From grotty gangsters to manic murderers, take a good look at these crooks – from a safe distance!
Laugh-out-loud look at history's top 50 baddies
Hilarious full-colour profiles and bite-size facts
From classic team Terry Deary and Martin Brown
Exciting history that really sticks in your mind
#horriblehistories-shopall
Who's reading this?
We want to read this book