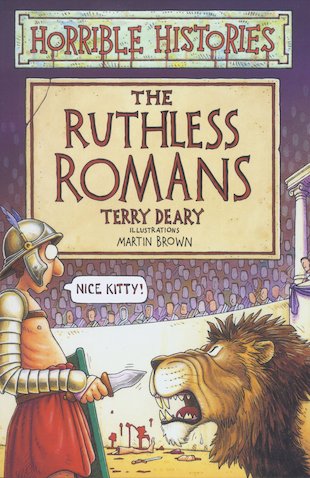 Look inside
Horrible Histories Twisted Twenty
History's much more exciting when it's horrible! So grab these highlights from the bestselling series that tells it like it is – full of awesome upsets and brainless blunders! From the savage Stone Age to the vicious Victorians, and from the angry Aztecs to the brutal Blitz, the sickening saga of human history is sure to make you yelp!
Fun Stuff
Quizzes
Activities
Download this Knight wallpaper for your PC.

Follow the puzzle to find out what each of the knights won in their tournament.

Download this soldier wallpaper for your computer.

Viking wallpaper for your PC.

A fiendish Greek wordsearch!

Colour in this great picture of a hippo with enormous teeth!

What do caterpillars turn into? Join up the dots to find out, then colour it in.

Slimy Horrible Science wallpaper for you to download!

Download this cool Horrible Science wallpaper for your PC.

Can you find all the words in this African puzzle?
Who's reading this?