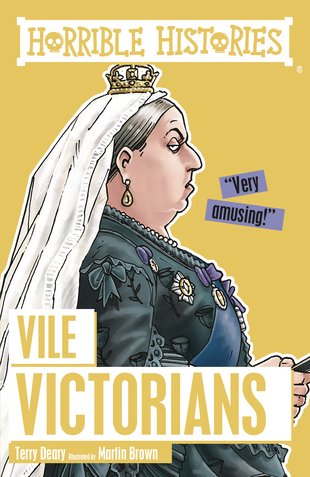 Look inside
Horrible Histories: Vile Victorians
The classic bestseller – now with a nastier new look! No more boring nice-guy nonsense about history. It's time to learn it the horrible way. Starting with this yucky look at vile Victorian times. Who had a gruesome glass eye for every occasion? What awful jobs did Victorian kids have to do? And were Lettuce, Brained and Murder really children's first names? (What were their parents thinking?) Historically funny!
A bestselling original Horrible Histories classic
Packed with jokes, cartoons, quizzes and funny facts
Written in Terry Deary's brilliantly witty style
Over 25 million Horrible Histories books sold
#horriblehistories
#horriblehistories-shopall
#horriblehistories-aristocracy
Who's reading this?
We want to read this book