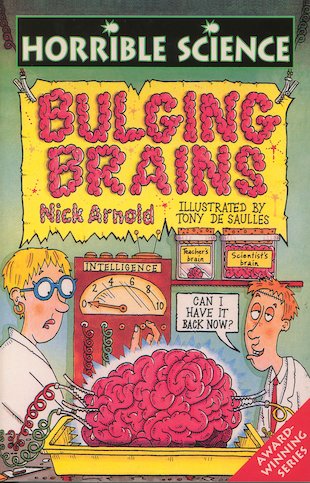 Look inside
Horrible Science: Bulging Brains
It looks like a huge grey bogey or something you'd step in by mistake – but your incredible brain holds all your knowledge, dreams and feelings. Even if your teacher won't admit it, it's amazing! Find out how it works – and what it smells like – here! You'll see:
what happens if you cut your brain in half
what your brain bits 'n' pieces do
how to do your own brilliant brain surgery
why it's clever to feel pain
how to tame an angry teacher
whether boys or girls are smarter (have a guess!)
With cool quizzes, terrible tests and ALL the squishy bits, this book will scramble your brains!