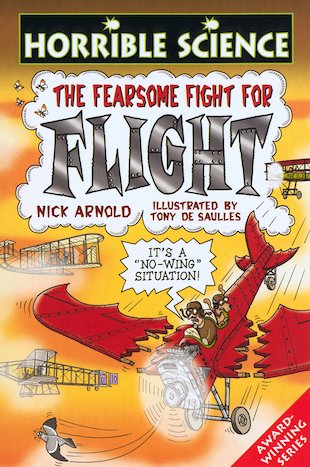 Look inside
Horrible Science: The Fearsome Fight for Flight
Humans aren't designed to fly. That's why the first people to try it came to a very sticky end! (And that's why this is a Horrible Science book!) But after centuries of death-defying stunts, blood-curdling blunders and fearsome flops, people have finally taken to the skies!
Read on to discover:
how to build a flying saucer
which brave bird-men flew on feather wings
how the zeppelin Hindenburg burned to a crisp in just 34 seconds
why brave pilots flew faster than sound. Boom!
which perilous plane was made of piano wire
what happened to the world's first flying sheep
A book stuffed with hair-raising heights, dizzying drops, terror, tears, triumphs – and squishy bits. It's fearsome fun! Just don't forget your parachute!