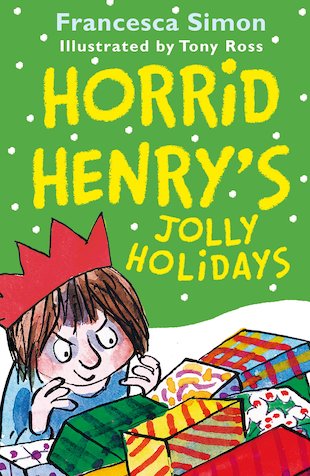 Look inside
Horrid Henry's Jolly Holidays
A cheeky festive riot with this tiny terror. Happy Christmas? Yawn! Horrid Christmas? Yay! Forget sparkly tinsel, soppy cards and the 'spirit of Christmas'. For Henry, Christmas is all about one thing: presents! (The bigger the better.) Oh, and making tons of mischief with wicked pranks and horrid schemes. Does that sound like your kind of Christmas too? Then read this book! It's got six super-funny stories, plus a bonus section of cheeky festive fun. Laugh your way through the holiday!
A bumper holiday collection with six funny stories
Bonus festive content especially for Christmas
A great gift or stocking filler for Henry's fans
Brilliantly illustrated by top artist Tony Ross
Stories are: Horrid Henry's Birthday Party; Horrid Henry's Sleepover; Horrid Henry Goes Shopping; Horrid Henry and the Bogey Babysitter; Horrid Henry's Horrid Weekend and Horrid Henry Robs the Bank.
#gift-guide-xd-festive
#isbc-handpicked