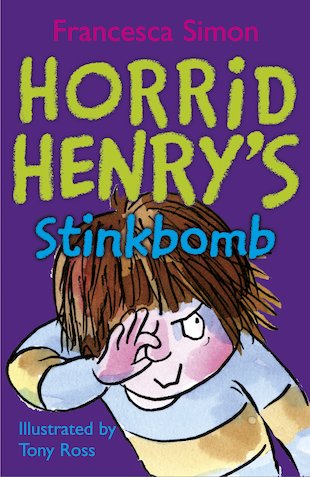 Look inside
Horrid Henry's Stinkbomb
Hold your nose as a stinkbomb becomes a deadly weapon in Henry's war with Moody Margaret! Giggle in glee as Mrs Battle-Axe is ticked off by the school Head – and chortle as Henry uses all his guile to win the school reading competition, only to find that the longed-for prize is not at all what he expected! Horrid Henry is back with a bang!
Fun Stuff
Quizzes
Activities
Check out Horrid Henry's favourite April Fool's Day facts!

Impress your friends with this selection of Horrid Henry's favourite jokes from his latest book.