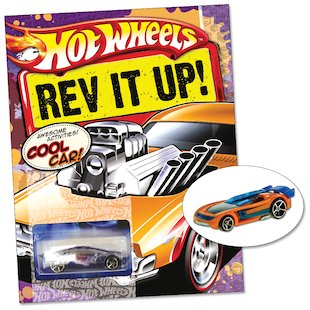 Look inside
Hot Wheels: Rev It Up!
More scorching speedster fun from the Hot Wheels garage to make the tarmac boil and your heart race! Jump into the driving seat and get strapped in for sizzling turbo-speed excitement! Inside the book you'll find all sorts of car-crazy puzzles and activities – plus a cool model car toy to slam around the track. Why not let rip with your very own races? Press that pedal and vooooom! You're away!
Includes a model toy car. Colours and styles may vary.