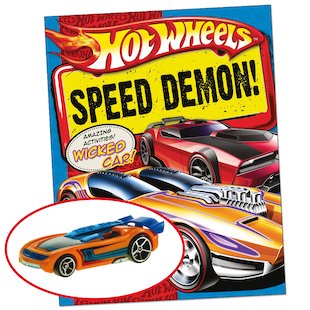 Look inside
Hot Wheels: Speed Demon!
Serious about speed? Get in the driving seat! More sizzling drama from the rad Hot Wheels garage, where racing gets hyper-accelerated! Packed with awesome activities, games, puzzles and colouring scenes that celebrate all the thrills of speed, this is a total must for any motor maniac. Become a Hot Wheels pro and impress your friends with your super-speedy knowledge!
Includes a FREE model car toy. Car design may vary.