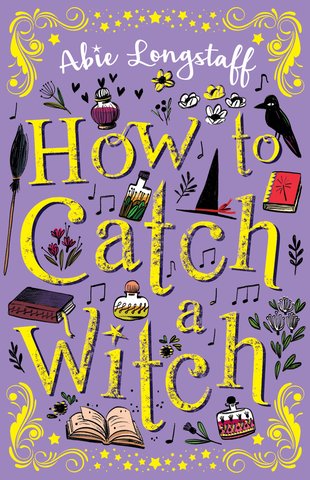 Look inside
How to Catch a Witch
Moving house is weird. So spare a thought for Charlie. She's moved to a creepy village where witches, curses and magic are totally real. Double weird! You know when you have a dream where everything feels a little bit wrong? That's how Charlie feels there. She lives in a spooky old cottage. She's being sent to a tiny village school. And the villagers are plain freaky! There's Suzy Evans, a beautiful young singer who glows with a strange light. Nosy classmate Cat, who keeps prying into Charlie's life. Finally, grumpy Agatha – who may not have a broomstick or a cauldron, but is definitely a witch. The only problem: what if Charlie is one too?
A witty and magical fantasy from a fabulous new talent
Heartwarming and witty story of friendship and identity
Abie is already a highly successful young fiction author
Her books include the popular Fairytale Hairdresser series
#halloween-1016
#dahl-rr
#halloween-suggestions
#halloween-2017
Who's reading this?
We want to read this book