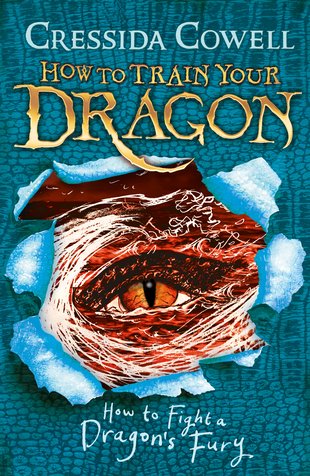 Look inside
How to Train Your Dragon #12: How to Fight a Dragon's Fury
The Bad News: it's the Doomsday of Yule. Either humans or dragons face extinction. The Good News: Hiccup. He won't let the laughter die. Your favourite Viking hero is stranded on the shores of Tomorrow, and everything is going very wrong. All the King's Things are lost. Plus, the Doomsday Prophecy is coming true. Never a good look. Worst of all: Alvin is about to be crowned King of the Wilderwest. After which he'll destroy all dragons. AAARGH! Now Hiccup must fight the Dragon Furious and end the Rebellion. Alone. (But don't worry. It's funnier than it sounds.)
The last book in Cressida Cowell's brilliant series
Vikings, dragons, magic and laughs: the perfect finale!
Hiccup's books are now major Hollywood films
Great mix of witty writing and adorable cartoons
#crown-jewels p(hidden). #crown-jewels
#half-term-offer
#heroes-villains
#tile-heroes-villains-teen
#magicreads-230616
#middle-readers
#bookadventure2016-7to9
#bookadventure2016-9to11
#anotherworld-2016
#bookadventurers-010716
#6-9-books
#middle-readers-2
Fun Stuff
Activities
Learn to speak Dragonese, just like Hiccup!

Colour a common (or garden) dragon.

Download freeHow to Train Your Dragon wallpaper.
Who's reading this?