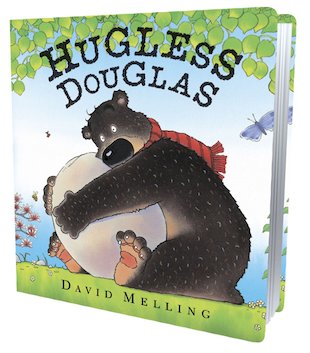 Look inside
Hugless Douglas
One spring morning, a young brown bear wakes up in the mood for a BIG HUG! So he brushes his fur, puts on his scarf and goes out looking for one. Douglas knows that his perfect hug should be big, tall and comfy. Well… stones are big, trees are tall, and bushes are comfy. But none of them can cuddle. Will he find a hug that is just right? A heartwarming story from the bestselling creator of The Kiss That Missed.
"A charming and endearing tale about searching for the right one." Bookseller
"A thoroughly enjoyable experience." Bookbag
"Make sure this adorable book is top of the pile for bedtime reads." Maternity and Infant
Who's reading this?
We want to read this book