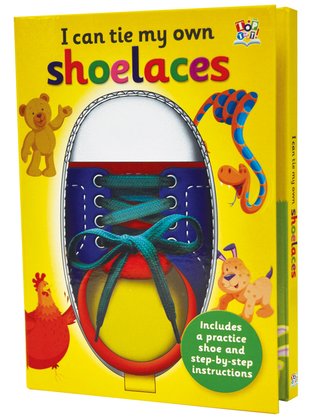 Look inside
I Can Tie My Own Shoelaces
Got feet? Wear shoes? Get this handy little book. Hey presto! Your laces will soon be all tied up. Are you all tied up in knots trying to tie your shoelaces? Well, this colourful sneaker template makes it totally fun. Yes, really. Practise weaving these cool green laces through the punched holes and tying them into a bow. Follow the steps and pictures and you'll quickly get it right. The book even has easy rhymes to help you remember the motions. One, two, tie your shoe.
Punched-hole shoe template on the book cover
Real shoelaces to lace through the holes and tie up
Simple rhymes in the book explain each action
Hands-on way to practise and master lacing
#starting-school-top-10
#first-day-of-school
#firstdayofschool
#startschool
#interactive-07092016
#2for5-1016
Who's reading this?
We want to read this book