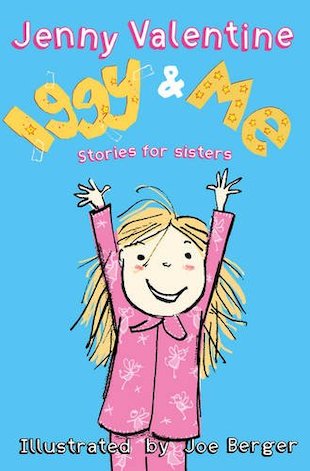 Look inside
Iggy and Me
"Iggy is my little sister. Which means I am Iggy's big sister. This is tricky, because sometimes Iggy is naughty. And at other times, Iggy is VERY naughty! But we do agree on one thing. We like being sisters."
Meet Iggy – and meet Flo. Two sisters who share everything. Whatever scrapes they get into, they love one another, and nothing is going to change that. Whether they're moving house, dressing up, playing doctor or going on holiday, Iggy and Flo are always there for one another! Wonderfully funny and light-hearted storytelling for younger readers from Guardian Prize winner Jenny Valentine, with vibrant illustrations throughout.
Fun Stuff
Activities
Plan how to decorate your cakes like Iggy and Flo.

Put on your very busy face like Iggy and colour these swimmers!

Make some fairy cakes just like Iggy and Flo!

Can you help Iggy and her family out of a big muddle by unravelling the maze?
Who's reading this?