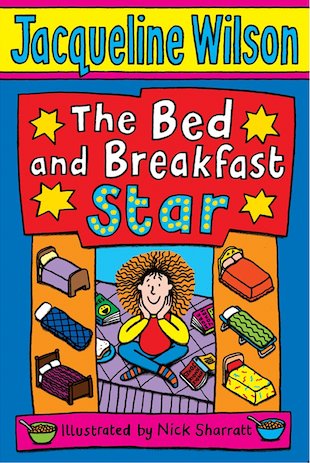 Look inside
Jacqueline Wilson Pack
Tracy lives in a children's home, but dreams of a real home and a real family. April was dumped in a dustbin when she was a baby. She's still looking for a family of her own. Em's parents have split up, Sadie has her hands full looking after her sick mother, and Floss is about to have to choose whom she prefers – mum or dad. All of these gutsy girls know that life isn't always easy. It can be full of tough times and difficult choices to make. But if you look on the bright side and try to keep on smiling, will the sun shine on you in the end?
From the nation's best-loved author, Jacqueline Wilson, this bumper pack of unforgettable tales about real girls living real lives is guaranteed to make you laugh and cry.
Fun Stuff
Activities
Colour in this picture of Ruby and Garnet.

You can use your craziest colours to complete this funky picture.