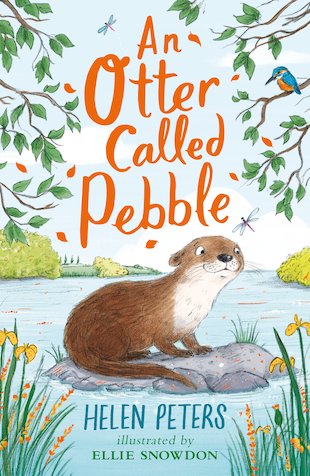 Look inside
Jasmine Green: An Otter Called Pebble
Jasmine Green is a little girl who loves animals. (If you've read her other books, you'll already know about that.) She lives on a farm, so she's used to being surrounded by all kinds of critters. Still, it's a surprise when she and her best friend, Tom, spot a baby otter on the riverbank. Why is she all alone? Is she okay? Suddenly, in the blink of an eye, the little cub is swept downstream. They risk everything to rescue her, but the danger isn't over yet. Pebble is too little to be away from home. Can they find her family before it's too late?
An endearing short novel for young animal-lovers
By the acclaimed author of A Sheepdog Called Sky
Heartfelt animal fiction for fans of Dick King-Smith
Helen Peters was shortlisted for the Waterstones Prize
Who's reading this?
We want to read this book