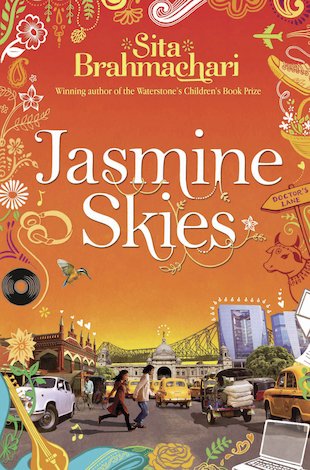 Look inside
Jasmine Skies
Mira Levenson is bursting with excitement as she flies to India to stay with her aunt and cousin for the first time. As soon as she lands, Mira is hurled into the sweltering heat of a place full of new sights, sounds and deeply buried family secrets. And then Mira meets Janu, and feels an instant connection. He becomes her guide, showing her both the beauty and the chaos of Kolkata. Nothing is as she imagined it – and suddenly home feels a long way away. Before Mira leaves India, she is determined to uncover the truth about her family – whatever it takes. But she must also make a decision that will break someone's heart… This sequel to the award-winning Artichoke Hearts is another brilliantly sensory tale of life, family and growing into oneself.
"I really wish Sita had been writing when I was growing up as this beautiful heartfelt book explores so eloquently the need to find your history in order to find yourself." Meera Syal
"It's like unpeeling the petals of a flower, smelling, touching, feeling – and yet… keeping the tension and making one want to read on." Jamila Gavin
Who's reading this?
We want to read this book