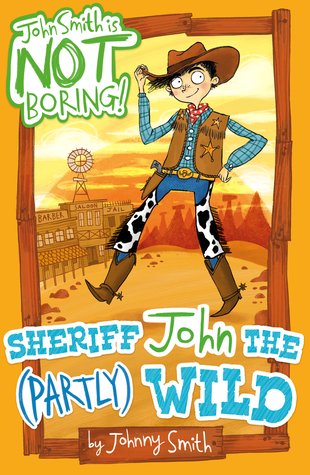 Look inside
John Smith is NOT Boring! #4: Sheriff John the (Partly) Wild
Are you boring? Then quick – get out of here. Serious excitement is breaking loose. This is no place for yawning! Gun-slinging gangsters. Mustang chases. Saloon shootouts at high noon. It's hello to the Wild West – and goodbye to boring! Sheriff John Smith has just rocked up on his cowboy horse. He might have a dull name, but his life is pretty darn cool. Can he save the land from a no-good gang of thieves? There will be cowboy antics and big laughs. But nothing yawnsome!
Fourth in a funny series full of heroic adventures
John Smith has a boring name but a brilliant life!
The author has written for TV's Danger Mouse
He also co-wrote Disney's Gnomeo and Juliet film