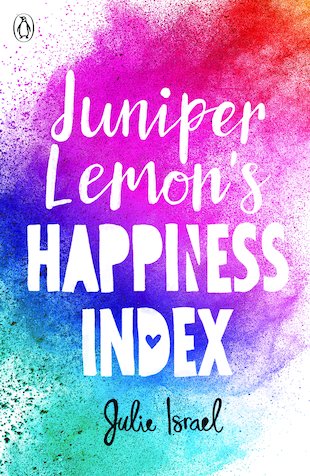 Look inside
Juniper Lemon's Happiness Index
Who said all days have twenty-four hours? The sixty-five days since the accident have been the longest days of Juniper's life. She's lost her kind, vibrant big sister Camilla. She feels lost in darkness herself. Then Cammie loses something else. A card from her Happiness Index: the little notecards she uses to rate every day. The index is about the only thing holding Juniper together – but without this card, there's a hole. And then Juniper finds something. (Finding is the flip-side of losing.) A break-up letter that Cammie wrote to someone called 'You'. Who was Cammie's secret love? Juniper has to know. But as she turns up other notes and secrets, she slowly stops feeling sad. Is she finding her way back to happiness after all?
A poignant tale of love, loss and other people's secrets
For fans of The Sky is Everywhere and Paper Towns
Uplifting theme of learning to make your own happiness
"Genuine and satisfying. An earnest debut" – Booklist
This book contains mature content and language more suitable for older readers.