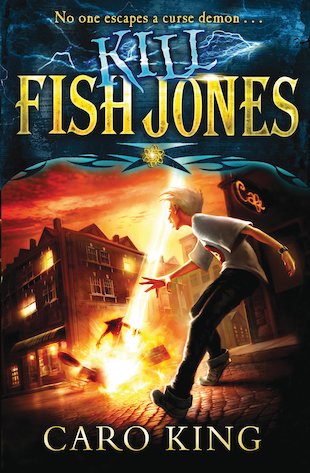 Look inside
Kill Fish Jones
Grimshaw the demon has a chilling job – to make death-bed curses happen. And now a brand-new curse is being unleashed. It comes out of the grave of Grimshaw's evil master, Lampwick the Robber: a curse that takes away loved ones, homes, lives, all that people hold dear. Grimshaw can't believe his luck! It's not long before his curse starts to be felt, bringing despair to the whole town – and then to all the world. There's just one person who can stop it. A boy called Fish Jones, who can see demons. A boy whom Grimshaw must get rid of, at any cost!
Praise for Caro King:
"Rich with extraordinary incident and a whole new perspective on bogeymen… Who could ask for more?" Daily Telegraph
"Truly moving and involving." Sunday Times
Who's reading this?
We want to read this book