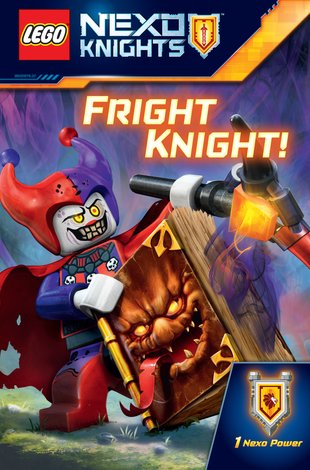 Look inside
LEGO® NEXO Knights™: Fright Knight!
We're all scared of something. Ghosts, spiders, fire – you name it. What's your secret fear? The Book of Fear already knows! Now the people of Spittoon – once the toughest town in Knighton – are freaking out at their own shadows. What could cause such terror? The super-scary Book of Fear has gotten loose! Uh-oh. The Nexo Knights must find it. The trouble is, horrible Jestro is a few pages ahead of them. He's used the Book of Fear to summon a monster who'll give you nightmares! Or should that be knightmares? Yikes!
Exciting chapter book from the Nexo Knights™ world
80 pages of action-packed drama told in simple text
Great way to build reading confidence and fluency
Knightly battles in a thrilling futuristic world
#ff-0410
#lego-7-11-reads
Who's reading this?
We want to read this book