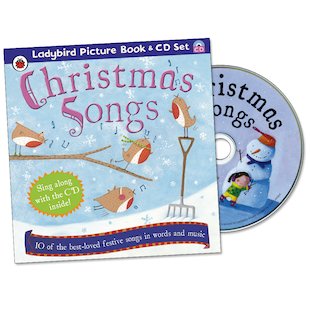 Look inside
Ladybird Christmas Songs: Book and CD
Sing your heart out this Christmas with glorious festive music to put you in a merry mood. Jingle Bells, Winter Wonderland, Let It Snow and many more! Containing ten of the world's very favourite festive songs to share with the whole family, this delightfully catchy musical set will keep you busy wassailing the whole holiday long. A beautifully illustrated hardback book contains all the words to the much-loved tunes on the CD, so that all you have to do is sing along!
The CD includes the following songs:
Jingle Bells
Santa Claus is Comin' to Town
Let it Snow! Let it Snow! Let it Snow!
Rudolph the Red-Nosed Reindeer
We Wish You a Merry Christmas
Winter Wonderland
I Wish it Could be Christmas Every Day
I Saw Mommy Kissing Santa Claus
The Twelve Days of Christmas
The Christmas Song
Who's reading this?
We want to read this book