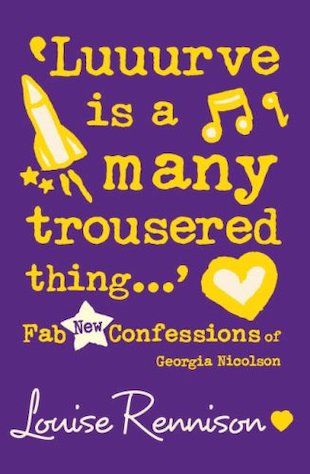 Look inside
Luuurve is a Many-Trousered Thing...
"I may or may not have accidentally acquired two boyfriends. This means I have to be on high beauty and glamorosity alert at all times, even in the loo. I must be prepared. But no one must know. I must exude glamour in a natural just-tumbled-out-of-bed way. So just a hint of foundation, lurker eradicator, touch of bronzer, and leave it at that. Oh yes, and just a touch of lip gloss, mascara and a tiny bit of eyeliner. I don't suppose they would both consider a time-share girlfriend…"
Sound the Cosmic Horn! The original heart-throb, Robbie, has re-landed. Masimo the Italian Stallion wants to be Georgia's boyfriend, and Dave the Laugh is still a regular snoggee. How will Georgia juggle all three boys of her dreams? Have her agonising days on the rack of love really gone for good?