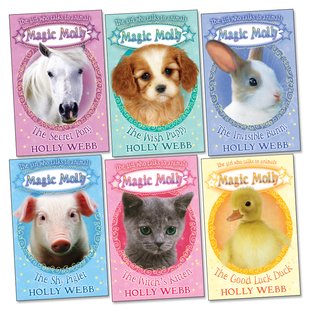 Look inside
Magic Molly Pack x 6
Magic Holly: heartwarming, magical and really easy to read. Do you wish you could talk to animals? Molly can! No wonder all these gorgeous fluffy friends want to share their dreams and secrets with her. There's a cuddly bunny, a fluffy kitten and a dreamy puppy. Even a secret unicorn! Six gorgeous Holly Webb stories to keep you busy for ages. Get a big cookie ready: the magic goes on and on.
Magical animal stories by the bestselling Holly Webb
Holly is an undisputed star of young animal fiction
Very simple and beautifully illustrated short novels
Great for building enthusiasm and reading stamina
Who's reading this?
We want to read this book