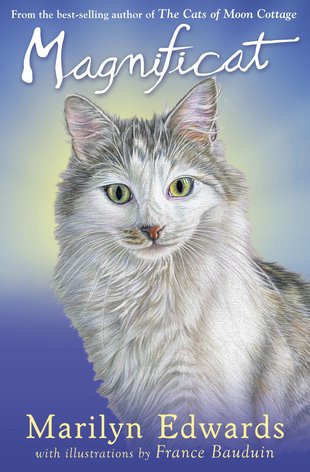 Look inside
Magnificat
From the instant his fingers touched her back the little cat knew. The boy was someone she would trust.
When a lost cat finds herself in an unfamiliar and frightening town, she finds refuge in the local church – and so does a lonely boy, Ben. At first, Ben pushes the cat away. He's got enough problems with his prickly mum and absent father. Besides, he s a dog person. He wants an exuberant, loyal, doting companion – not a gentle, self-contained cat. Yet in spite of Ben's doubts, he and the little cat soon strike up a close friendship. But just as the pair become inseparable, Ben's beloved Magnificat is snatched…
"Marilyn Edwards is the Queen of Cat Stories. Magnificat is her best book yet… It s a real page-turner and totally heart-warming." Jacqueline Wilson
Who's reading this?
We want to read this book