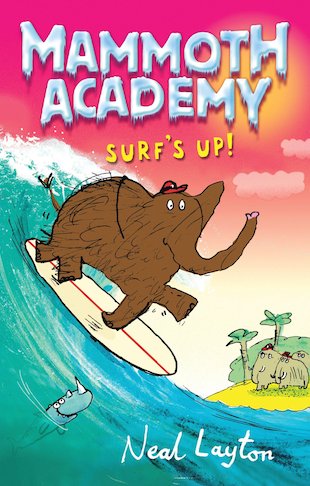 Look inside
Mammoth Academy: Surf's Up!
Meet Oscar and Arabella, two woolly mammoths living long ago in the Ice Age! Swell fun is in store when they meet a pair of pygmy mammoths who turn out to be cool surfer dudes from Paradise Island! Together, the four are having mammoth fun – until bad news arrives: Paradise Island is under threat from some fearsome new inhabitants: HUMANS! So the brave band of pals set off on an intrepid rescue mission, sailing across the high seas to the faraway island…
By the winner of the Nestlé Smarties Book Prize Bronze Award.