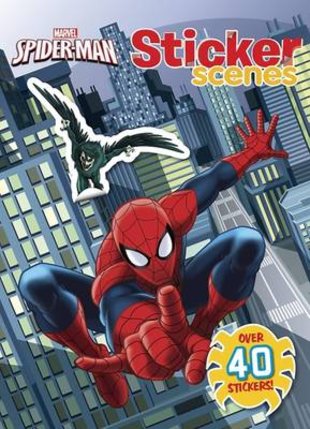 Look inside
Marvel's Spider-Man: Sticker Scenes
Hey! What are you looking at? Well – if you've got any sense, you're looking at this. Nothing less than the legendary webbed wonder showing off his cool skills. Spider-Man can be hard to spot among the rooftops and alleys of New York City. But in this sticker album, you can follow all his best moves. Watch him swoop down on criminals in the latest Spider-Man artwork. Add in your stickers to make sure that justice is done!
Exciting new sticker book packed with great artwork
Use over 40 stickers to complete five picture spreads
Simple grey silhouettes show where to place each sticker
Easy-read captions explain each scene for young fans
#interactive-07092016
#2for5-1016
Fun Stuff
Who's reading this?