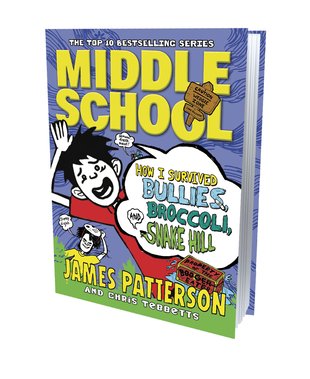 Look inside
Middle School: How I Survived Bullies, Broccoli, and Snake Hill
Fourth in the nutty series from the Guinness World Records official top-selling author. 270 million novels sold can't be wrong!
Rafe is all geared up for summer camp – until he discovers he's being sent to summer school camp. Eeek! Luckily, he quickly makes friends with his new cabin mates – even the boy everyone calls Booger-Eater. As the summer unfolds, Rafe and his friends are attacked by mean kids from the Cool Cabin. But it soon becomes clear there's more to Booger-Eater than his nickname suggests. In fact, he may be just the kind of friend Rafe really needs…
Fun Stuff
Activities
What to read next if you love the laugh-out-loud school series.
Who's reading this?
We want to read this book