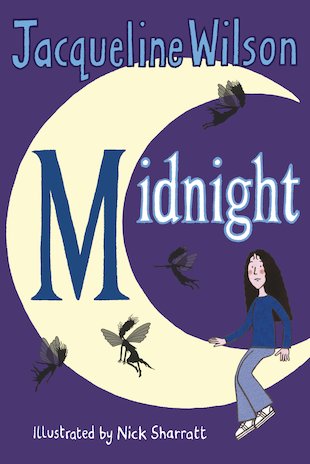 Look inside
Midnight
Violet has always loved fantasy and the world of imagination. For her, fairies are almost as real as the everyday, and the games she plays with her hand-sewn fairies mean everything to her. Until now, Violet always had a partner in her games: her adored big brother Will. But now it's as if an evil changeling has come and snatched Will away. The brother she has now is creepy and dangerous, always ready to torment her and leave her nerves in tatters. But when Violet makes friends with glamorous Jasmine, who seems entranced by her fairy world, can Jasmine show Violet a way out? How can Violet restore the fairytale magic to her life, and get her beloved brother back? A captivating story of friendship, family and fairies.
Fun Stuff
Activities
Colour in this picture of Ruby and Garnet.

Which books have you read?