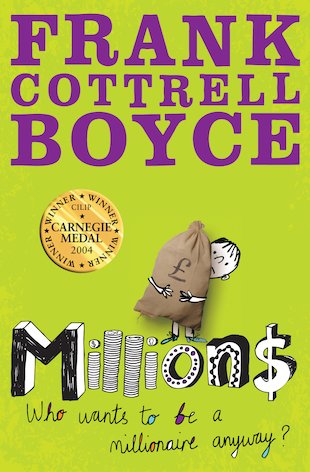 Look inside
Millions
Two boys, one miracle… and a million incredible choices. Britain is about to convert to the Euro, and in a few days the pound will be useless. So when Damian and Anthony get caught up in a train robbery and end up with a massive bag of stolen swag, they have a glorious, appalling dilemma on their hands. How should they spend the cash before it becomes worthless? On a million pizzas? On ending global poverty? Meanwhile, the bungling robbers are closing in. The clock is ticking. Pizzas or World Peace: which would you choose?
Winner of the Carnegie Medal.
This book contains mature language.