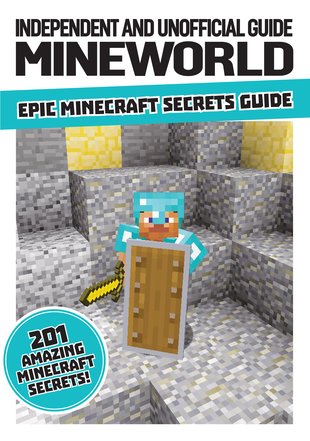 Look inside
Mineworld: Epic Minecraft Secrets Guide
All the must-know secrets of Minecraft glory! Stay plugged in even when you switch off. Question: who gets to rule the world of Minecraft? (Or any world.) Answer: the person who knows the best shortcuts. They get there first! Where to find stuff. How to get to places. What to do when you're stuck. The person who knows that stuff wins. So be that person. How? With this quick guide, full of life-saving hints, tips and secrets from the world of your favourite game. Knowledge is power.
201 incredible secrets and tips to raise your game
Get the most from Minecraft every time you play
Handy hints to use in every aspect of the game
Keep the fun going even when you're offline
#gaming-greats
Who's reading this?
We want to read this book