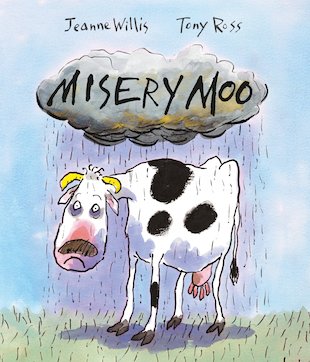 Look inside
Misery Moo
Once there was once a cow who was always miserable, and a lamb who tried to cheer her up. But the cow was impossible to cheer up! Even Father Christmas couldn't make her happy! After a while the poor lamb burst into tears himself and sunk into a deep gloom. But after a while, the cow started to miss her happy friend. Would she be able to cheer him up?
A rib-tickling picture book from a best-loved team
A gentle look at feelings and how to be a good friend
Jeanne Willis wrote award-winner Who's in the Loo?
She also won the Booktrust Prize for The Bog Baby
Tony Ross illustrates the popular Horrid Henry books