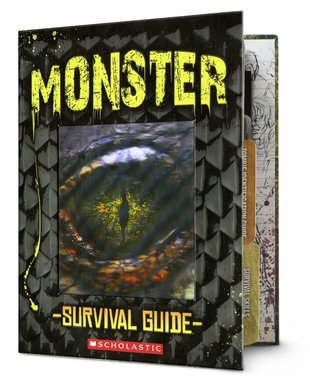 Look inside
Monster Survival Guide
Stuck on ideas for your future career? How about being a monster hunter? The job: to track down vampires, Yetis, werewolves, chupacabras and other 'mythical' beasts. (That's right – find them before they find you!) The Monster Survival Guide shows you how to break into the field; your ultimate go-to handbook to keep at your side. Packed with monster profiles, colour pictures, sighting info, evidence notes, case files and tips on staying alive. Want to know how to make a cast of a Yeti footprint? What to pack in your vampire hunting kit? Or how to survive a Bigfoot attack? Read this. Show the monsters who's boss. Ripped to shreds is so not a good look.
128 colour pages of monster-hunting tips and profiles
Learn to tackle 16 beasts including Bigfoot and Nessie
Sturdy hardback spiral-bound folder with lenticular cover
Wilderness survival tips to help you stay safe anywhere
Who's reading this?
We want to read this book